Meet Dr. Gil Desaulniers
Joining the Family Tradition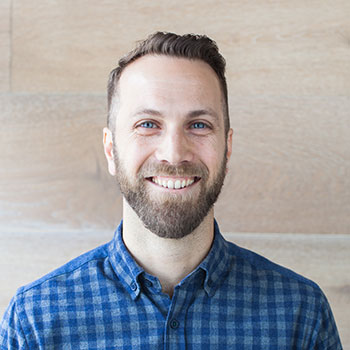 Dr. Gil is a member of one of the world's largest chiropractic families. There are 44 chiropractors in his extended family, and he knew early on that he would join the second generation of them. Uncle Gil, Dr. Gil's namesake, was the first in the profession, graduating in 1976.
Chiropractic care was a part of Dr. Gil's life when he was growing up and has never taken a medication or gone to the medical doctor. "I was taught a natural, innate way of living. When I moved away from my family, I realized that wasn't thought of as normal. I wanted to help people understand this way of living and allow their body to heal and function the way it was designed to."
Assisting Your Journey to Optimal Health
Following the path he knew was meant for him, Dr. Gil attended Life University. There, he learned different skills and techniques, mastering the many ways chiropractors can help people and the varied ways of practicing his art.
Since his graduation and opening Optimum Family Chiropractic, the single thing that Dr. Gil considers his greatest success are the "silent miracles." These aren't always the jaw-dropping stories told about chiropractic care but rather assisting people in enjoying their optimal potential over the course of their lives. Children, particularly, can benefit from health and vitality at the beginning of their lives and onward with the help of pediatric chiropractic.
A Family-focused Life and Practice
Dr. Gil has mentored for the Epic Pediatrics program. He's completed the certification courses for pediatric chiropractic through the International Chiropractic Pediatric Association and is certified in the Webster Technique. Additionally, he served on the Board of Directors for the College of Chiropractic of British Columbia.
Our practice proudly supports Ruben's Shoes. The number one reason children in third-world countries can't attend school is because they don't have shoes, and this local charity collects used shoes to provide them with footwear.
EXPLORE CHIROPRACTIC »
When he's not at the office, Dr. Gil and his wife, Dr. Marie, stay busy with their family. They have three children: Samuel, Amaya and Océane. Spending time together is their priority, and they like being outdoors hiking, rock climbing, paddle boarding and skiing.
We look forward to welcoming you and your family to our Port Moody practice! Book your appointment today. We have evening hours to stay flexible with your schedule.


Chiropractor Port Moody | (778) 355-3533