Meet Julia (Huiling) Chen
Finding Her Calling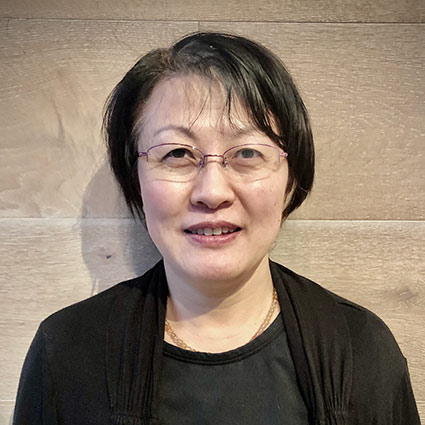 Born and raised in China, Julia immigrated to Canada and worked as a bodyworker and medical aesthetician for over fifteen years. Helping people enhance their wellness in this way inspired her to embrace her true calling of becoming an alternative medicine therapist.
Julia graduated from the Acupuncturist and Herbalist program at Tzu Chi International College of Traditional Chinese Medicine in Vancouver.
A fully licensed Acupuncturist in good standing with CTCMA, she genuinely believes that alternative medicine has the power to help people heal from the inside out and maintain a balanced system and optimal health.
Approach To Care
She treats a wide variety of conditions, both physical and emotional, such as:
Women's health (menses, pregnancy, postpartum and menopause)
Fatigue and insomnia
Stress and anxiety
Pain management
Away From the Office
In her spare time, Julia enjoys walking on the Tri-cities trails, watching comedies and cooking delicious meals.
Contact Optimum Family Chiropractic today to book an acupuncture appointment!

Julia (Huiling) Chen | (778) 355-3533